Problem
Supply Chain management is a demanding area in many organizations managing goods delivery and inventory distribution, with e-commerce been the demanding power of it, detecting delivery vulnerabilities before it impacts your organization is very important to reduce revenue risks.
Extracting and mining inventory, customers orders, delivery fulfillment data from legacy, warehouse management system is the first part, its very important for scoring and evaluating the correct AI/ML Models in a single way is more complex using legacy analytics, and last deploying data insights to the correct users makes the overall process complex and difficult for any Supply Chain Management teams.
Sharing delivery real predictions times back to your back office systems is a crucial part on sharing data to your sales teams and delivery fulfillment teams
Solution
DataKubes brings Supply Chain Management AI Ready to use DataKubes Workshop Project, easy to deploy and integrate into your enterprise data. Ready to use AI/ML models and a DataApp with the UX ready to be deployed to the correct users in your organization. Reducing From months to days the time of implementation and receiving optimization results from your existing data.
DataKubes simplifies the overall AI/ML Adoption to your organization, using a single point of Orchestration of Storage and Computing Power, all focused to enable not just AI/ML Inventory Optimization solutions but the platform to create new AI/ML Applications to responde to the most demanding questions and unsolved problems.
Full Supply Chain Overview
DataKubes Ai Supply Chain Optimization offers a full view of delivery risks, supply vulnerabilities, delivery times and much more, all from the DataApps design to offer a complete UX to the users assign to optimize the supply chain management in your organization.
DataKubes Orchestrator
DataKubes WorkShop, a module of DataKubes Orchestrator, is a complete modular development platform design to handle the complete extraction, machine learning and visualization workflow process for any kind of data problem need.
Once the orchestrator has finished integrating the datapoint and adjusting the modules for running the AutoML or custom modules, it is as easy as creating a DataApp using our no-code DataApp Studio to create a complete UX end user app to be deployed inside or outside the organization.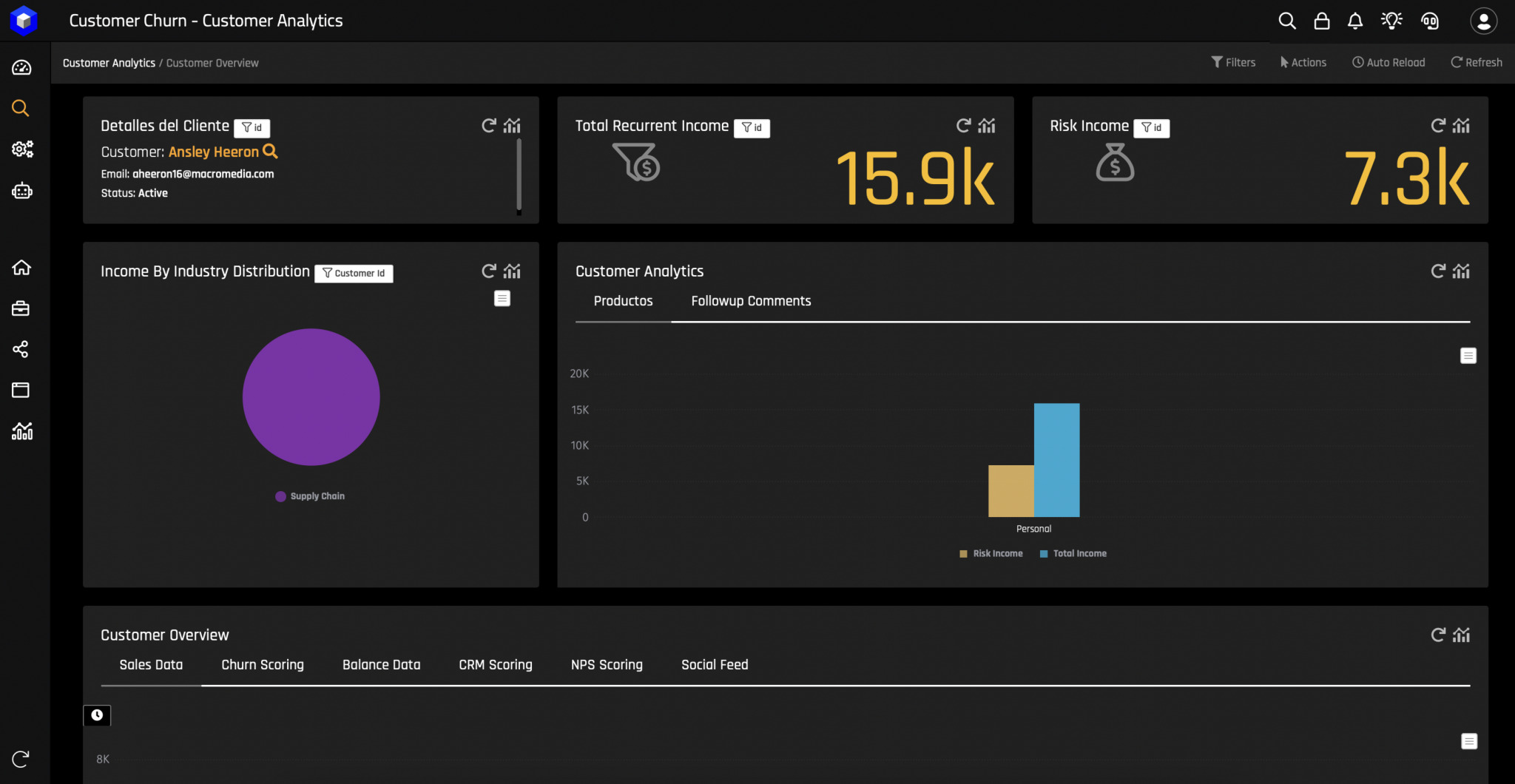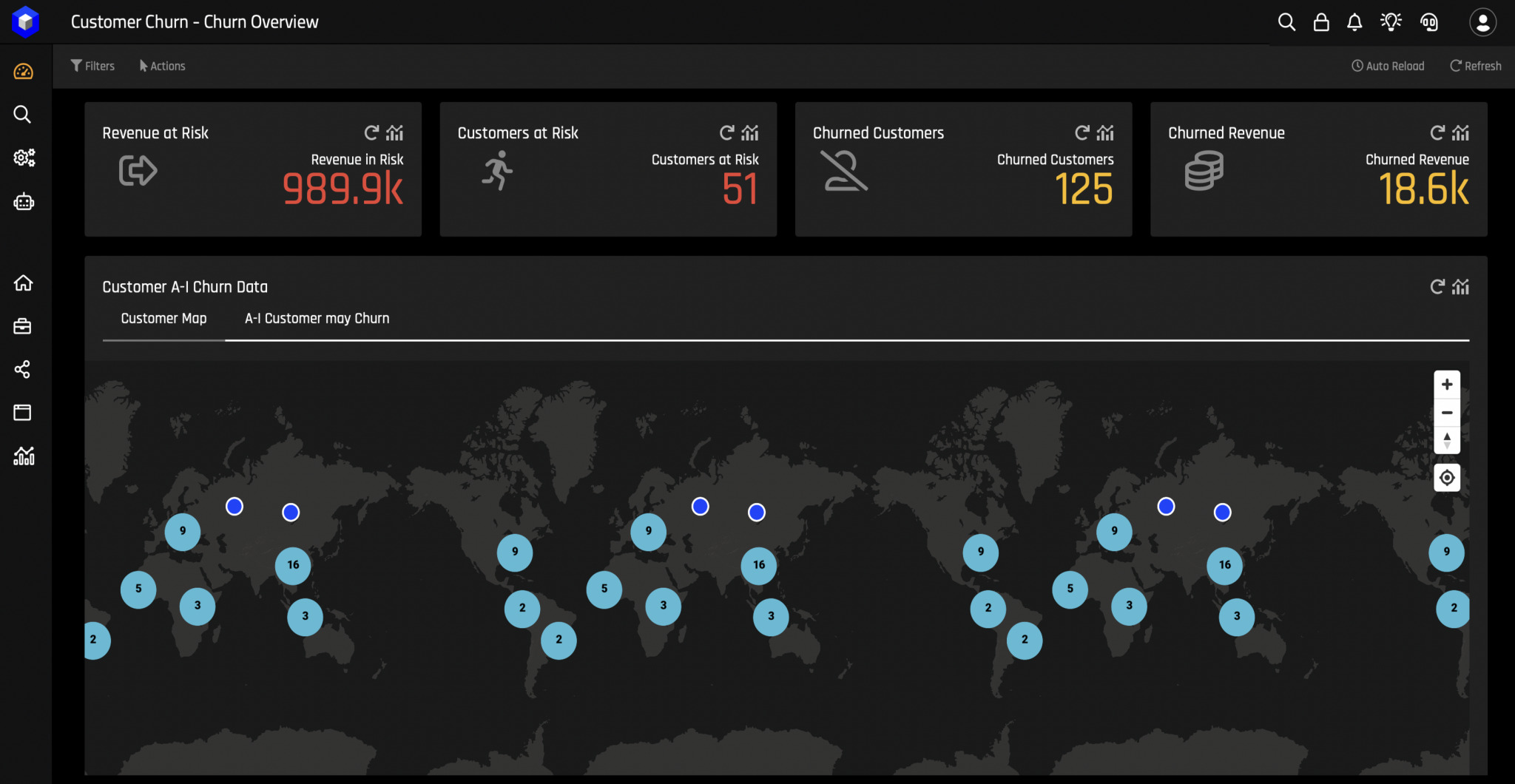 Customer Churn DataApp
Key Features

Full SMC 360° View
Full SMC Data view, Inventory, Stock, Customers, Orders and Fulfillment Analytics from multiple sources, analyze your stock levels in a single point of truth.

Alerts Rules
Use predicted data to be one step ahead, DataKubes can work around the clock to detect new Supply Chain Vulnerabilities and Risks based on prediction or new data.

AutoML or Custom ML
All Churn data is analyzed using AutoML models or custom models based on your real organization data
---
Use Cases
Predicting supply chain vulnerabilities and risks using AutoML or CustomML.
View all your supplier, transportation and fulfillment data in one place.
Deploy to users a complete UX DataApp that consolidated all data in one place, from dashboards to specific screens.
Be alerted when new prediction data arises, like vulnerabilities, risks and fill-rates.
Simple to maintain, customize, deploy and use.
---
<! -- close #post-id-->