Problem
Customer Churn is one of the most demanding prediction tool in the enterprise today, as more competition arises and predicting customer churn is important part of using AI/ML Models for predicting it.
Extracting and mining customer data from legacy, social and other sources is the first part, its very important for scoring and evaluating the correct AI/ML Models in a single way is more complex using legacy analytics, and last deploying data insights to the correct users makes the hole process complex and difficult for Data Science teams.
Solution
DataKubes brings a Customer Churn AI Ready to use in a DataApp, easy to deploy and integrate into your enterprise data. Ready to use AI/ML models and a DataApp with the UX ready to be deployed to the correct users in your organization.
Full View Customer AI Churn
DataKubes simplifies the adoption of AI/ML Models to your enterprise datasets, in an integrated manner using our Orchestrator. The whole workflow from extraction and apply AutoML and Machine Learning Models and deployed in End User Apps to the correct user is orchestrated in an easy to use way.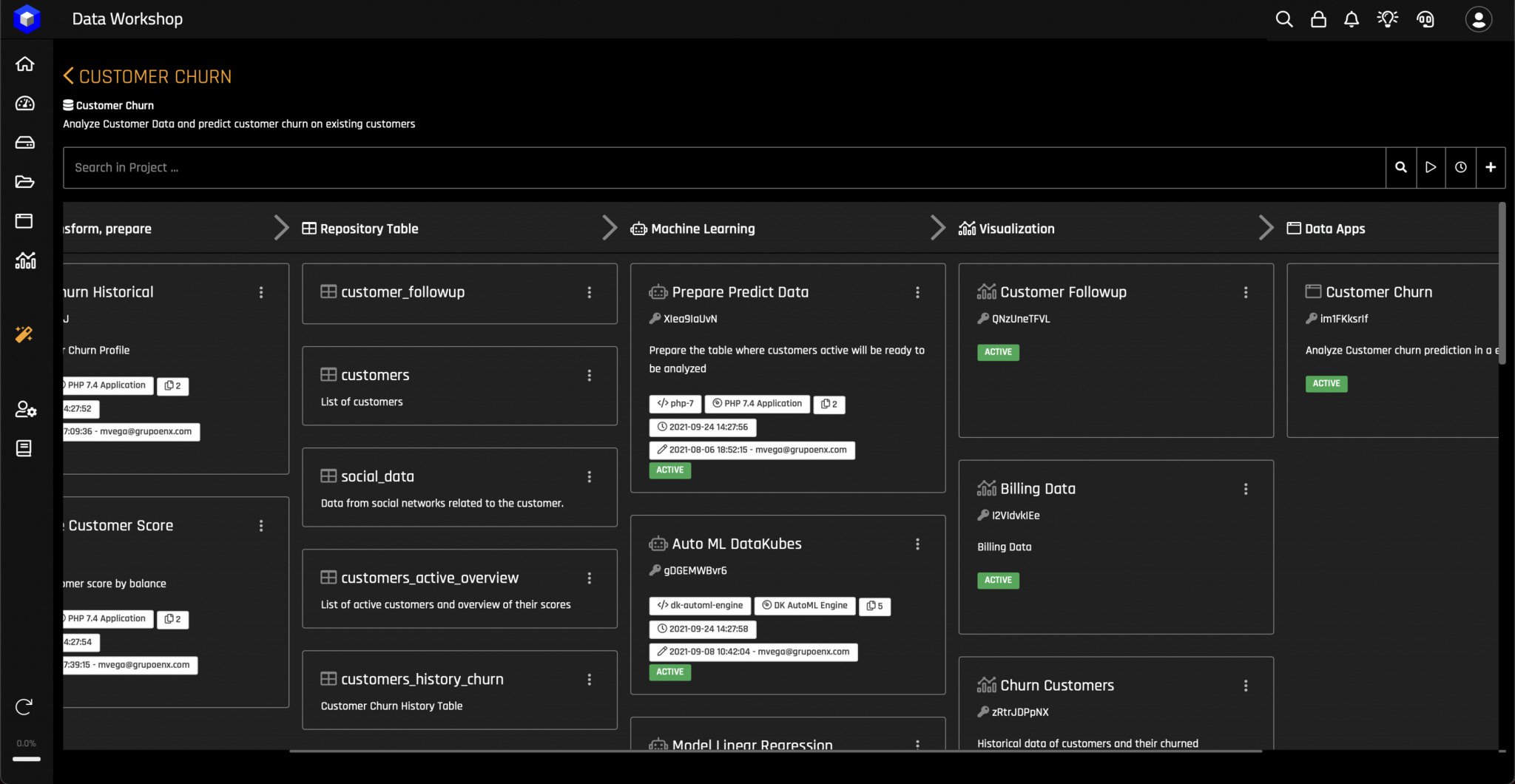 DataKubes Orchestrator
DataKubes WorkShop is a complete modular development platform design to handle the complete extraction, machine learning and visualization workflow
process for any kind of data problem need.
Once the orchestrator has finished integrating the datapoint and adjusting the modules for running the AutoML or custom modules, it is as easy as creating a
DataApp using our no-code DataApp Studio to create a complete UX end user app to be deployed inside or outside the organization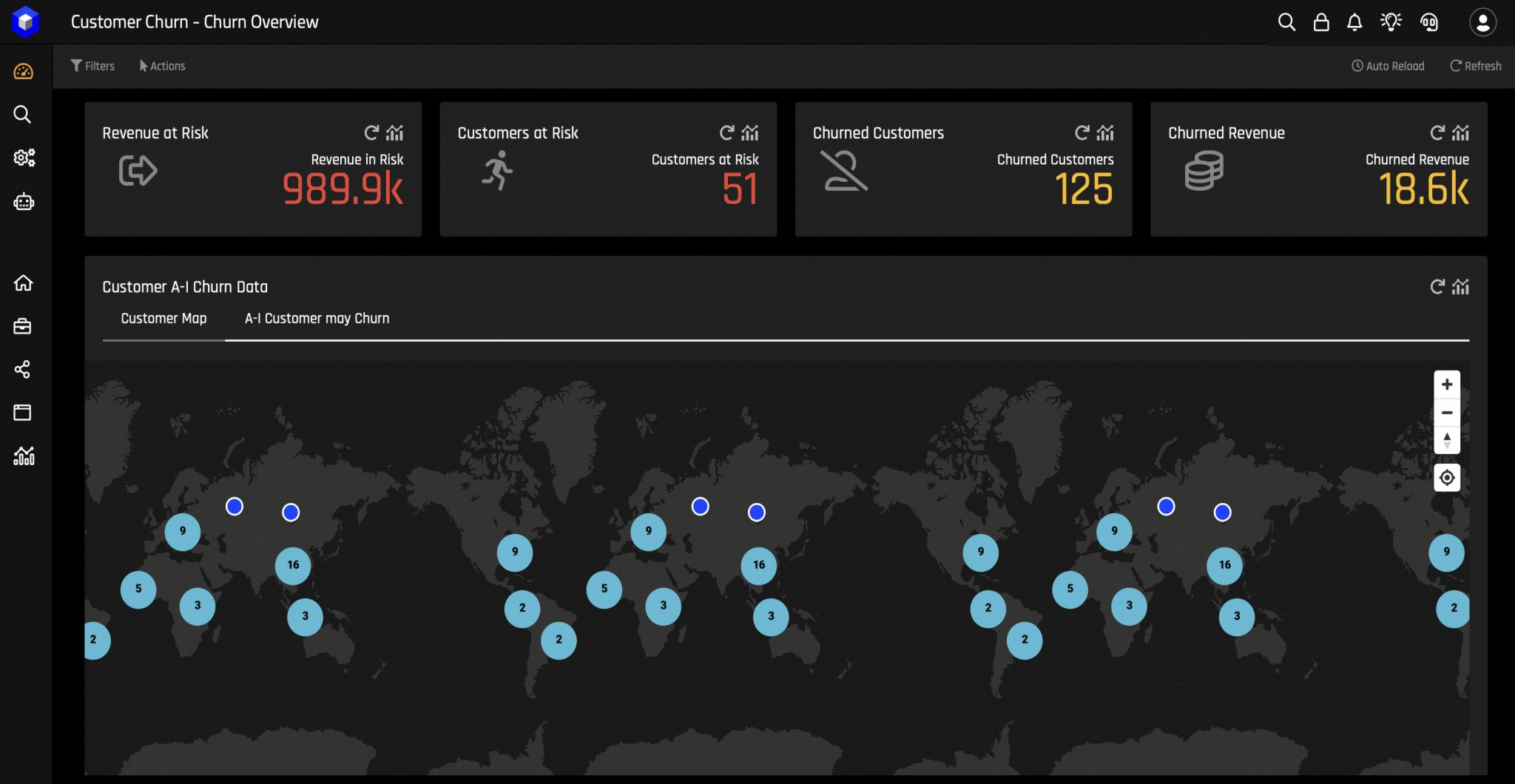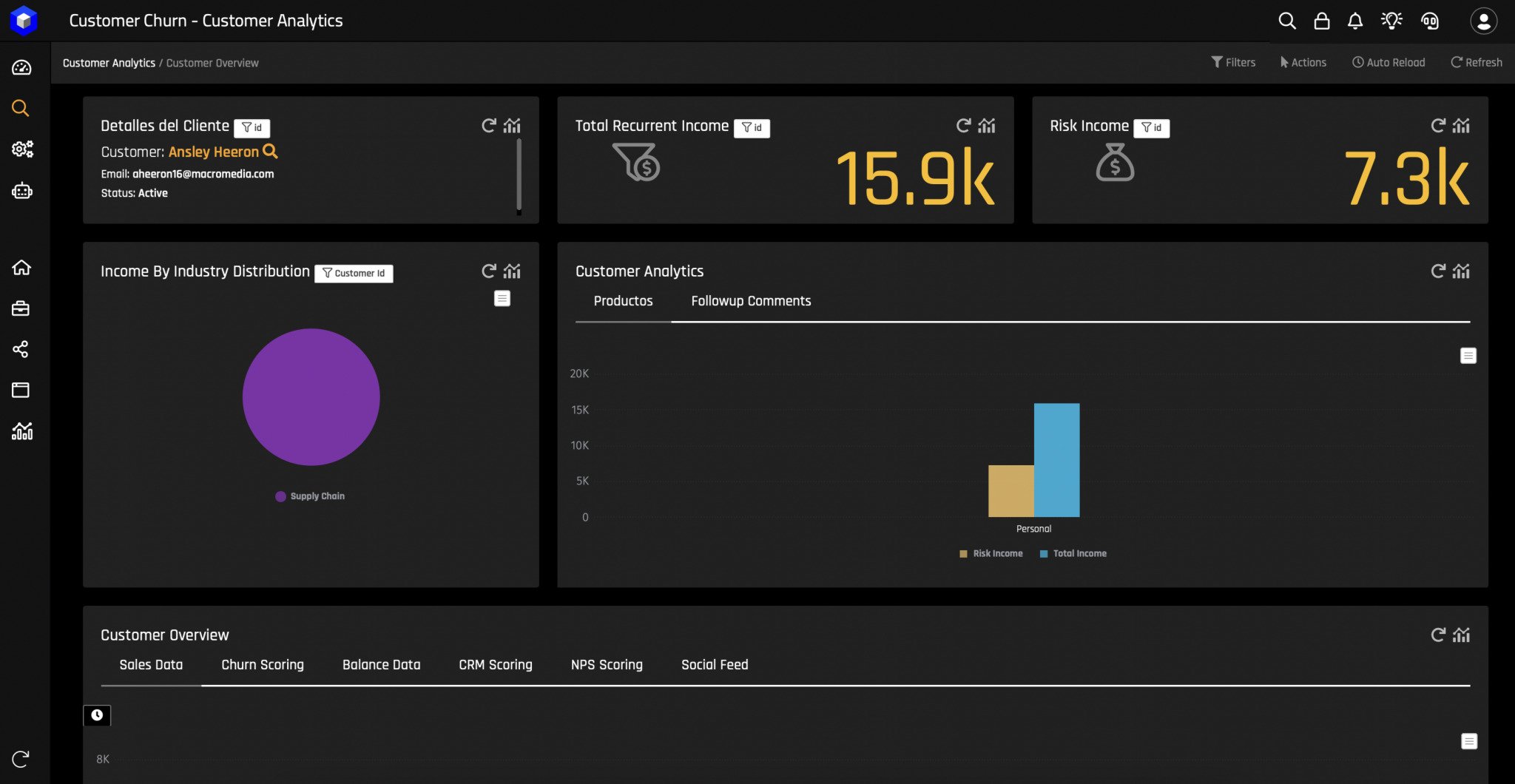 Customer Churn DataApp
Key Features

Full SMC 360° View
Full Customer overview from multiple sources, analyze your customer in a single point of truth.

Alerts Rules
Use predicted data to be one step ahead, DataKubes can work around the clock to detect new Customers based on prediction or new data.

AutoML or Custom ML
All Churn data is analyzed using AutoML models or custom models based on your real organization data
---
Use Cases
Predicting customer churn using AutoML or CustomML.
View all your customer data in one place.
Enrich your customer data from DataApp.
Be alerted when new prediction data arises and be one step ahead of your competition.
Create new product and pricing offers and analyze prediction results.
Simple to maintain, deploy and use.
---
<! -- close #post-id-->