Problem
The organization needs to securely, modernly, and controllably share data that exists in different platforms with third parties, whether internal or external to the organization.
Business requirements include extracting data from IT systems, processing it, and re-ingesting. It is also necessary to integrate internal solutions with external ones, or external with internal, or internal with internal, in a secure, stable, and customized fashion. These solutions can be heterogeneous environments, requiring proper monitoring of communications between platforms.
Solution
The solution with DataKubes was delivered and one of its most important features is ease of administration. The organization's IT team has been trained and has a tool that allows them to control all integration processes and respond to new needs quickly and easily.
On top of that, having a data operating system at the forefront of its mission-critical applications results in less failures, attacks or overloads.
With this solution the organization can quantify the consumption of shared data, provide secure access to mission-critical information to the right people who need it to make informed decisions.
Firewall & Middleware Overview
DataKubes empowers your organization with total control over shared data, allowing for easy visibility over the workflow and security keys, as well as straightforward management of user or system access.
This allows you to securely control all integrations and share data objects with external and internal stakeholders.
Our solution is future ready. Circumstances change frequently, and DataKubes gives you the ability to incorporate more models, variables, and make adjustments easily.

DataKubes Orchestrator
DataKubes WorkShop, a module of DataKubes Orchestrator, is a complete modular development platform design to handle the complete extraction, machine learning and visualization workflow process for any kind of data problem need.
Once the orchestrator has finished integrating the datapoint and adjusting the modules for running the AutoML or custom modules, it is as easy as creating a DataApp using our no-code DataApp Studio to create a complete UX end user app to be deployed inside or outside the organization.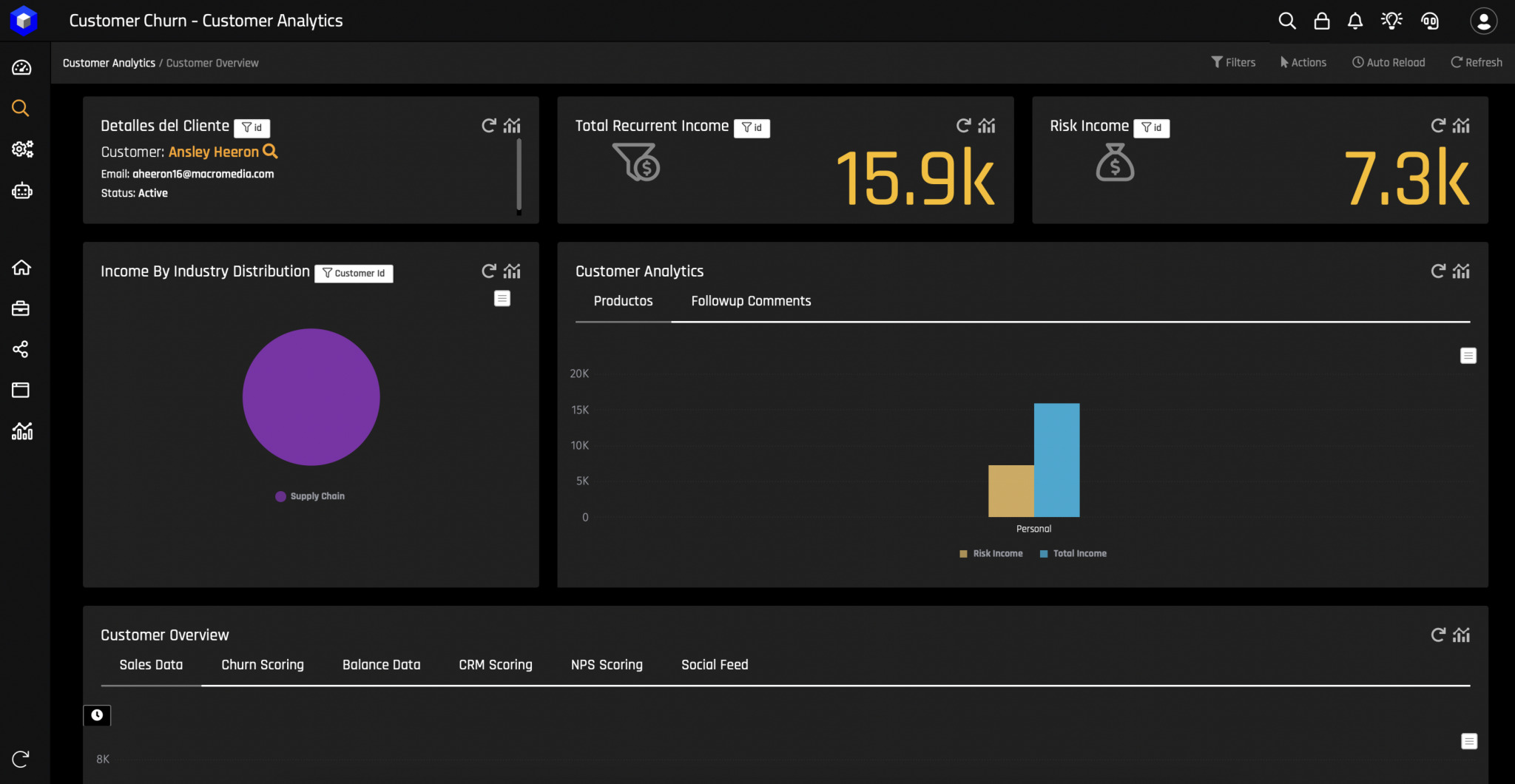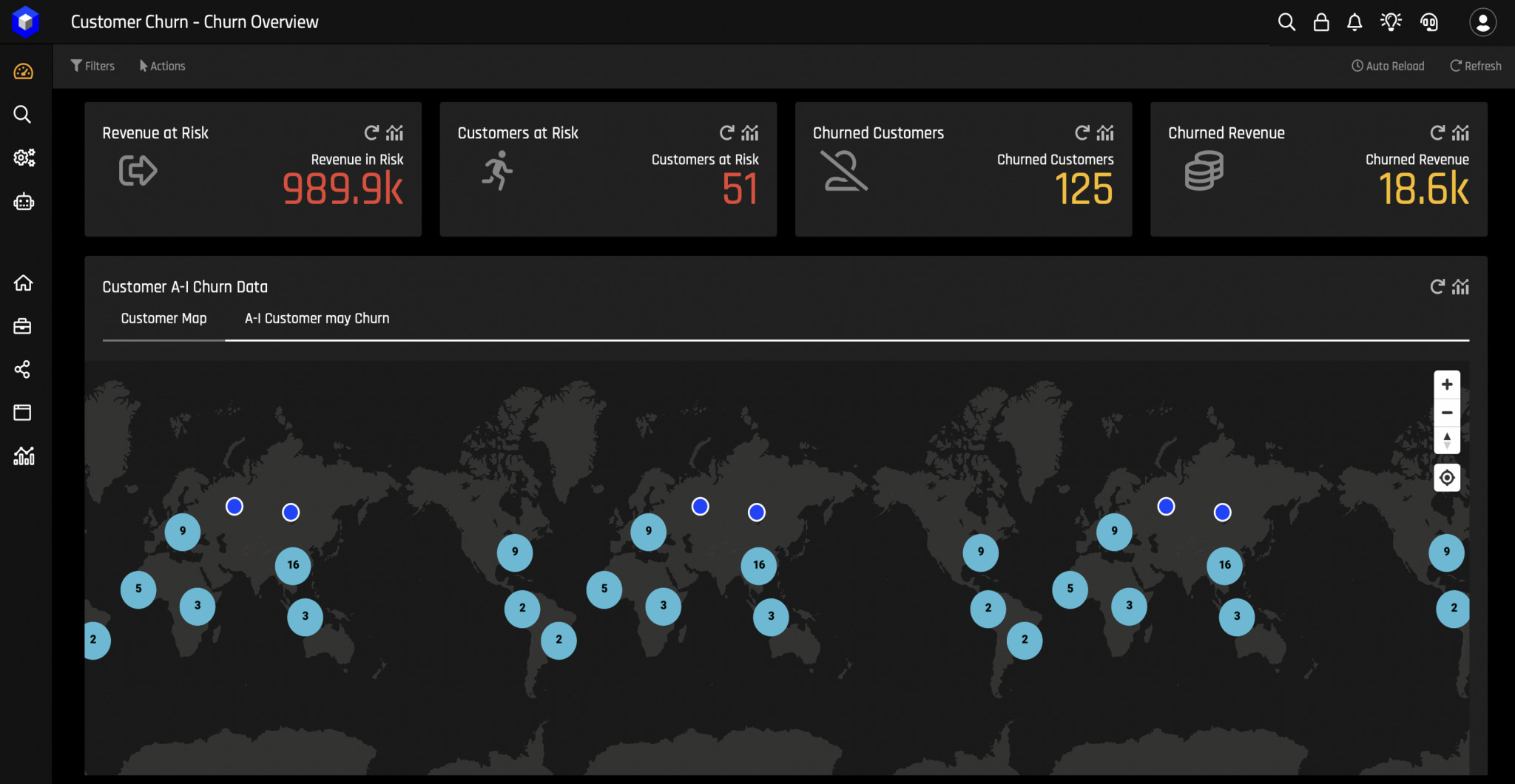 Firewall & Middleware Data App
Key Features

Full Control 360° View
Obtain full visibility over user and system access, data-sharing settings, and transactional logs, consolidated in a single point of truth.

Alerts Rules
Use predicted data to be one step ahead. DataKubes can work around the clock to detect Activity Vulnerabilities and Risks based on prediction or new data.

AutoML or Custom ML
All Churn data is analyzed using AutoML models or custom models based on your real organization data

<! -- close #post-id-->